Summary:
A German start-up offers a biotechnological tool-box for an environmentally friendly agriculture. It is able to characterize the effect of bioactive substances/biostimulants on crop plants. It is evaluating plant defense response after simulated pathogen attack and growth parameters, e.g. fresh weight/fruit yield . It can be used to screen for interesting new biostimulants products.  Plant breeder/biostimulant manufacturers are sought for research cooperation.
Reference: TODE20190815001
Country: Germany
Submitted: 30. 12. 2019
Keywords
Technology: Biochemistry / Biophysics; In vitro Testing, Trials; Biocontrol; Crop Production; Horticulture
Market: Agricultural genetic engineering applications; Biochemistry / Biophysics; Plant health; Industrial Services; Agriculture, Forestry, Fishing, Animal Husbandry & Related Products
NACE: - Growing of cereals (except rice), leguminous crops and oil seeds; Growing of vegetables and melons, roots and tubers; Growing of other non-perennial crops; Research and experimental development on biotechnology; Other research and experimental development on natural sciences and engineering
---
Technologické nabídky a poptávky zpracovává BIC Plzeň, partner sítě Enterprise Europe Network.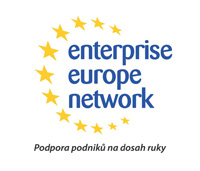 ---