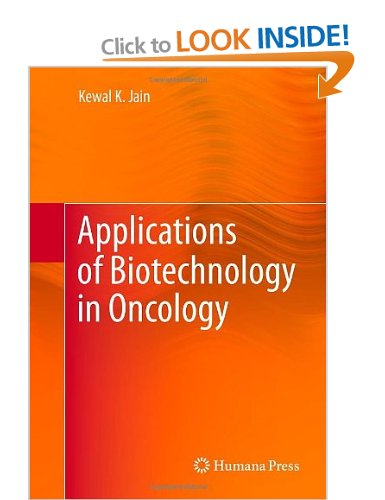 Autoři: Kewal K. Jain
Vydavatelství: Humana Press
Vydáno: 2013

Applications of Biotechnology in Oncology collects key writings by Kewal K. Jain on the most important contributions of biotechnology to cancer research, particularly to the molecular diagnosis of cancer and drug delivery in cancer for personalized management of patients. Basics of various "omics" technologies and their application in oncology are described as oncogenomics and oncoproteomics. This detailed volume also explores molecular diagnostics, nanobiotechnology, cell and gene therapies, as well as personalized oncology. With approximately one thousand selected references from recent literature on this topic and numerous tables and figures, Applications of Biotechnology in Oncology serves as an ideal reference for oncologists, scientists involved in research on cancer biology, and physicians in various specialties who deal with cancer.
Odkazy: