Summary:
A Catalan research center patented a fluorescent nanostructure (<100nm)  with superior stability and remarkable optical properties for bioimaging applications. The fluorescent nanovesicles are produced by a green process and can interact with the hydrophobic or  hydrophilic region of the bilayer allowing a targeted application. They are  looking for Industrial partners developing diagnostic tools or contrast agents interested in the technology and willing to use it through a license agreement.
Reference: TOES20180525001
Country: Spain
Submitted: 15. 10. 2018
Keywords
Technology: Nanomaterials, Pharmaceutical Products / Drugs, Micro- and Nanotechnology related to Biological sciences, Biological Nanomaterials
Market: Molecular design, In-vitro diagnostics, Other diagnostic, CAT scanning, Other medical imaging
NACE: -
---
Technologické nabídky a poptávky zpracovává BIC Plzeň, partner sítě Enterprise Europe Network.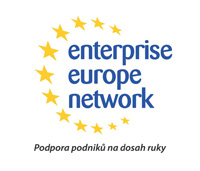 ---