Summary:
A UK-based chemical company is looking for novel safe antimicrobial technologies for multiple applications. The company is willing to invest to develop further and register the technology in Europe under BPR (Biocide Product Regulation) and elsewhere with a view to sell the technology in coatings, textiles, polymers, adhesives and elastomers. The chemical company seeks to partner with universities, research institutes and companies in the form of licensing agreement or technical cooperation.
Reference: TRUK20181207001
Country: UK
Submitted: 19. 4. 2018
Keywords
Technology: Special chemicals, intermediates; Virus, Virology/Antibiotics/Bacteriology; Single Use Products and Consumer Goods
Market: Coatings and adhesives manufactures; Speciality/performance chemicals
NACE: Manufacture of other inorganic basic chemicals; Manufacture of other organic basic chemicals; Manufacture of other chemical products n.e.c.
---
Technologické nabídky a poptávky zpracovává BIC Plzeň, partner sítě Enterprise Europe Network.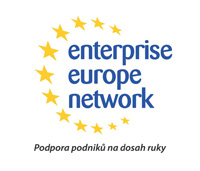 ---