Summary:
A Spanish research centre, specialised in plastics and composite materials, offers development of tailored polymer materials for 3D printing. The centre is equipped with high performance single-spindle extrusion equipment and a twin-screw extruder for mixtures.It is looking for partners as 3D additive manufacturers coming from a wide range of sectors (automotive, aeronautics, etc) and 3D printing machine manufacturers, interested in research, technical cooperation and services agreements.
Reference: TOES20171027003
Country: Spain
Submitted: 14. 2. 2018
Keywords
Technology: 3D printing, Composite materials, Plastics, Polymers, Lightweight materials, Biobased materials
Market: Orthopaedics, Sporting goods, hobby equipment and athletics clothes, Processes for working with plastics, Polymer (plastics) materials, Engineering services
NACE: -
---
Technologické nabídky a poptávky zpracovává BIC Plzeň, partner sítě Enterprise Europe Network.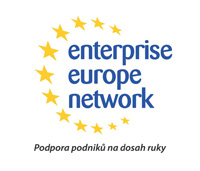 ---