Summary:
A Scottish (UK) SME in the waste-to-energy sector is seeking technology partners to support the development of an ultra small scale anaerobic digestion technology for on-site food waste treatment. The company is interested in commercial, research and technical partnerships to support development of the prototype into a commercial product. Specifically, the company seeks industrial, academic or research organisations that are producing sensors that can be used in the anaerobic digestion process.
Reference: TRUK20170126001
Country: UK
Submitted: 30. 6. 2017
Keywords
Technology: Combined heat and power (CHP) engines, Micro-generation and grid connection, Solid biomass, Waste to energy – other, Biogas and anaerobic digestion (AD)
Market: Specialised Turnkey Systems, Other measuring devices, Other analytical and scientific instrumentation, Biomass and Biofuels, Distributed power and grid connection
NACE: Waste collection, treatment and disposal activities; materials recovery, Waste treatment and disposal, Treatment and disposal of non-hazardous waste, Remediation activities and other waste management services
---
Technologické nabídky a poptávky zpracovává BIC Plzeň, partner sítě Enterprise Europe Network.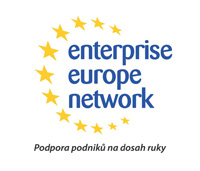 ---