Summary:
A Greek research team developing artificial scaffolds for bone tissue is developing three novel materials of different chemical compositions with improved mechanical and biological performance for use as artificial 3D scaffolds in bone tissue regeneration. The research teem  seeks industrial partners interested in implementing the method via a license or commercial agreement with technical assitance, or partners to further develop the technology via research or technical cooperation agreements.
Reference: TOGR20170124002
Country: Greece
Submitted: 10. 9. 2017
Keywords
Technology: Medical Technology/Biomedical Engineering, Medical Biomaterials, Biobased Materials, Biobased high-performance materials, Bio- Composites
Market: Therapeutic services, Other Medical/Health Related, Other medical/health related (not elsewhere classified)
NACE: Research and experimental development on natural sciences and engineering
---
Technologické nabídky a poptávky zpracovává BIC Plzeň, partner sítě Enterprise Europe Network.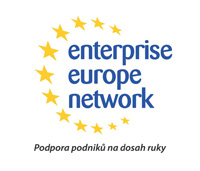 ---