Summary:
A Spanish research group has extensive knowledge and experience in the development of new fertilizers, biostimulants, iron chelates and inductors for plant defence system. It also has plant growth chambers, greenhouses and scientific-technological equipment to carry out different types of analysis and experiments. Companies or research organizations interested in joint-collaboration projects through research or technical cooperation. Tertiary education agreements are sought.
Reference: TOES20181003002
Country: Spain
Submitted: 20. 11. 2018
Keywords
Technology: Agro chemicals
Market: Agro and Marine biotech, Agricultural chemicals, Agriculture, Forestry, Fishing, Animal Husbandry & Related Products
NACE: Scientific research and development, Tertiary education
---
Technologické nabídky a poptávky zpracovává BIC Plzeň, partner sítě Enterprise Europe Network.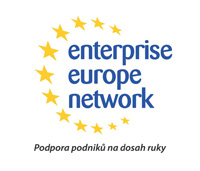 ---