Summary:
A Spanish biomedical research networking center has developed a new drug-delivery system comprising protein microparticles that mimic the protein release features of IBs (inclusion bodies) and the human hormone secretory system.  It will be used for the treatment of cancer, and any other pathology requiring intracellular or extracellular protein delivery, looking to establish license, research cooperation or joint venture agreements.
Reference: TOES20200212002
Country: Spain
Submitted: 6. 3. 2020
Keywords
Technology: Pharmaceutics; Pharmaceutical Products / Drugs; Medical Biomaterials; Biological Nanomaterials
Market: Other Genetic Engineering; Molecular design; Micro- and Nanotechnology related to Biological sciences; Oncology; Pharmaceuticals/fine chemicals
NACE: Manufacture of basic pharmaceutical products; Other research and experimental development on natural sciences and engineering
---
Technologické nabídky a poptávky zpracovává BIC Plzeň, partner sítě Enterprise Europe Network.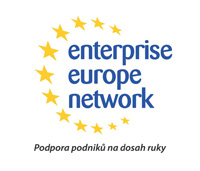 ---