New biobased phase-change materials with enhanced thermal energy storage capacity
Summary:
A Spanish university has developed new biobased phase-change materials with enhanced thermal properties that can be applied for waste heat recovery in industrial processes.These materials can be produced from natural sources as fats and oils usually considered by-products in the agro-food industry and can be recycled.  They are looking for industrial partners interested in a technical cooperation or a license agreement.
Reference: TOES20171023002
Country: Spain
Submitted: 31. 1. 2018
Keywords
Technology: Properties of Materials, Corrosion/Degradation, Organic Substances, Heat storage, Heat exchangers, Thermal insulation
Market: Thermal insulation
NACE: Other research and experimental development on natural sciences and engineering
---
Technologické nabídky a poptávky zpracovává BIC Plzeň, partner sítě Enterprise Europe Network.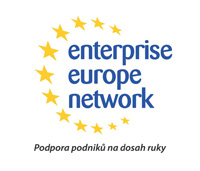 ---