Summary:
Slovak SME is offering a new seed treating method that makes use of superabsorbing polymers. The superabsorbing polymers have a great ability to absorb into its structures 200-500 times of water to own weight and release the captured water gradually in times of drought. As a result, crop seeds treated with this product have more moisture available to support process of germination and the first phase of growth resulting into higher yields per hectare. They are looking for partners for testing. 
Reference: TOSK20171013001 
Country: Slovakia 
Submitted: 7. 2. 2018 
Keywords
Technology: Crop Production, Seed coating, Crop Production 
Market: Agricultural chemicals, Agriculture, Forestry, Fishing, Animal Husbandry & Related Products 
NACE: Support activities for crop production, Manufacture of other inorganic basic chemicals, Research and experimental development on biotechnology 
---
Technologické nabídky a poptávky zpracovává BIC Plzeň, partner sítě Enterprise Europe Network.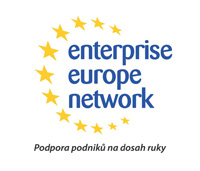 ---