Summary:
A GreenTech company from Germany has developed a very efficient and low-cost solution to extract oils, fats and other single valuable components to increase the benefit from industry waste streams and biomass materials. Therefore, it is only needed to adapt the innovative technology as an element to process parameters and to modify the already existing technique. Partnership is envisaged in terms of technical cooperation agreements, research cooperation or license agreements.
Reference: TODE20180529002
Country: Germany
Submitted: 8. 10. 2018
Keywords
Technology: Prototypes, trials and pilot schemes; Materials Handling Technology (solids, fluids, gases); Biobased materials; Extraction
Market: Other industrial equipment and machinery, Agriculture, Forestry, Fishing, Animal Husbandry & Related Products; Water, sewerage, chemical and solid waste treatment plants
NACE: Post-harvest crop activities; Manufacture of oils and fats; Other manufacturing n.e.c.; Research and experimental development on biotechnology
---
Technologické nabídky a poptávky zpracovává BIC Plzeň, partner sítě Enterprise Europe Network.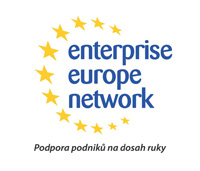 ---