Summary:
A German enterprise, active in fields of air handling and refrigeration technologies, developed a cryopreservable tissue model for cytotoxicity examinations. The solution is a novel cryopreserved of-the-shelf system with tissue-typical complexity. It helps to overcome limited transport and storage possibilities and capacities of 3D tissue models in cell culture plates. Partners are sought to conclude license, manufacturing, research cooperation or technical cooperation agreements.
Reference: TODE20181018001
Country: Germany
Submitted: 29. 3. 2018
Keywords
Technology: Medical Technology / Biomedical Engineering; Cellular and Molecular Biology; Toxicology
Market: Cellular and Molecular Biology; Microbiology; Toxicology; Laboratory equipment; Other medical/health related (not elsewhere classified)
NACE: Manufacture of pharmaceutical preparations; Manufacture of non-domestic cooling and ventilation equipment; Technical testing and analysis; Research and experimental development on biotechnology; Other research and experimental development on natural sciences and engineering
---
Technologické nabídky a poptávky zpracovává BIC Plzeň, partner sítě Enterprise Europe Network.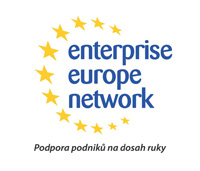 ---