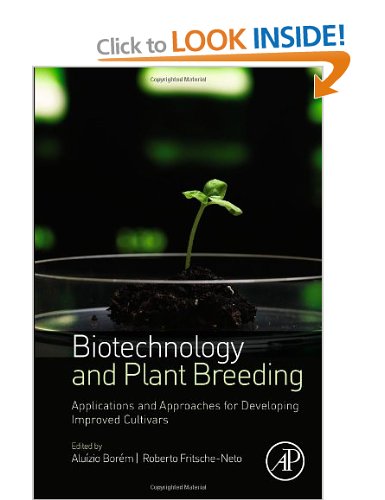 Autoři: Aluizio Borem, Roberto Fritsche-Neto
Vydavatelství: Academic Press Inc
Vydáno: 2014

Biotechnology and Plant Breeding includes critical discussions of the newest and most important applications of biotechnology in plant breeding, covering key topics such as biometry applied to molecular analysis of genetic diversity, genetically modified plants, and more. This work goes beyond recombinant DNA technology to bring together key information and references on new biotech tools for cultivar development, such as double-haploids, molecular markers, and genome-wide selection, among others. It is increasingly challenging for plant breeders and agricultural systems to supply enough food, feed, fiber and biofuel for the global population. As plant breeding evolves and becomes increasingly sophisticated, a staggering volume of genetic data is now generated. Biotechnology and Plant Breeding helps researchers and students become familiar with how the vast amounts of genetic data are generated, stored, analyzed and applied. This practical resource integrates information about plant breeding into the context of modern science, and assists with training for plant breeders including those scientists who have a good understanding of molecular biology/biotechnology and need to learn the art and practice of plant breeding. Plant biologists, breeding technicians, agronomists, seed technologists, students, and any researcher interested in biotechnologies applied to plant breeding will find this work an essential tool and reference for the field. It presents in-depth but easy-to-understand coverage of topics, so plant breeders can readily comprehend them and apply them to their breeding programs. It includes chapters that address the already developed and optimized biotechnologies for cultivar development, with real-world application for users. It features contributions by authors with several years of experience in their areas of expertise.
Odkazy: