Summary:
An established Slovak research institute has developed a novel antibacterial material with special properties. The unique (nanocomposite) material, polymer/carbon quantum dots, is characterized by a controllable antibacterial effect that is activated by the action of blue light. After irradiation of this material with a conventional blue LED diode, singlet oxygen is produced which effectively disrupts bacterial membranes in a very short time.They are looking for licensee or investor.
Reference: TOSK20170929001
Country: Slovakia
Submitted: 22. 1. 2017
Keywords
Technology: Materials, components and systems for construction, Plastics, Polymers, Nanomaterials, Food Processing
Market: Surgical instrumentation and equipment, Pharmaceuticals/fine chemicals, Health food, Polymer (plastics) materials, Manufacture of construction materials, components and systems
NACE: Other research and experimental development on natural sciences and engineering
---
Technologické nabídky a poptávky zpracovává BIC Plzeň, partner sítě Enterprise Europe Network.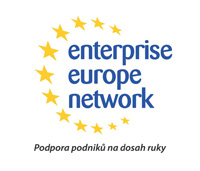 ---