Summary:
A Belgian Research Centre developed (stage of development: technology validated in lab TRL 4) a microbial assisted leaching process designed for metal recovery from secondary resources. The technology is based on a new process integrating bacterial cell encapsulation for a higher resistance to dissolved organics and heavy metals. The research center looks for companies and universities to develop European projects and further applications in other sectors (other residues).
Reference: TOBE20170830001
Country: Belgium
Submitted: 10. 1. 2017
Keywords
Technology: Non-ferrous Metals, Microbiology, Bioprocesses, Recycling, Recovery, Rare Earths Metals Treatment
Market: Microbiology, Speciality metals (including processes for working with metals), Chemical and solid material recycling, Other pollution and recycling related, Other Industrial Products (not elsewhere classified)
NACE: Research and experimental development on biotechnology
---
Technologické nabídky a poptávky zpracovává BIC Plzeň, partner sítě Enterprise Europe Network.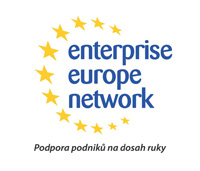 ---